We're delighted to announce the launch of our popular "Mum2Mum" campaign. Now in its fifth year, it's clear that our Mother's Day campaign resonates with so many of you and we get great feedback from those who donate as well as those who receive.
Many of the Mums that we help won't receive a gift on 11th March. So many of them go without to provide for their children and we want to let them know that we're thinking of them – local families helping local families.
Mum to Mum.
Last year we provided a gift for a young mum aged 16 who had been referred to us for support. Her baby had arrived 4 weeks early and they were doing so well despite her own mother not wanting to be involved with them. We were able to ensure this new mum had a little treat on her first Mothering Sunday.
Last year we provided 184 gifts for Mums and this year we're aiming for 300.
How you can help:
Donate online. Show another Mum you care by donating just £5. We will then arrange a mini 'pamper pack' for each mum referred to us, making bulk purchase discounts to ensure your donation goes even further. You can make your donation here at any time until Mother's Day (Sunday 11th March).
Donate a gift set. If you have items at home that you can donate – a beauty gift set received at Christmas that you haven't yet opened, or gift bags in good condition – then we can rehome them too. Why not organise a collection in your workplace or community group?
Details of times you can drop these off at our offices in Redhill can be found here.
NEW FOR THIS YEAR – Buy one of our exclusive Mother's Day Cards! Coming soon is our very own Mother's Day card created just for Stripey Stork. As well as offering them for sale – they'll be perfect for the special mum in your life – we'll ensure that every mum gets one with her gift.
They've been designed for us by the amazing Fine Letter Co. and we're very excited to have them printed – watch this space for more details very soon.
The packs and cards will be included with our upcoming deliveries in the lead in to Mother's Day and (subject to numbers) in the weeks after.
So, how about you skip your take-away coffee and croissant for a day this week and sponsor one of these packs instead?
Thank you for your support x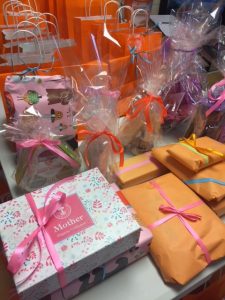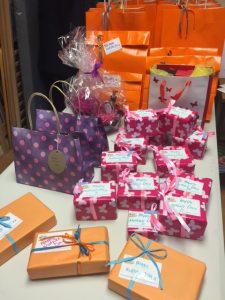 SaveSave
SaveSave
SaveSave
SaveSave
SaveSave
SaveSave